Managed IT Service: When your technology fails, it can bring your business to a halt. In this economy, a halt to your business for even a day can be unacceptable. Arizona Computer Guru provides the managed IT service Tucson businesses need to succeed – by avoiding that downtime altogether. We've spent more than 20 years serving the Tucson community's IT needs, handling businesses of all kinds and sizes.
We provide in-depth IT services to cover all your needs – everything from onsite and remote assistance to security auditing and consulting, network, workstation and server monitoring, employee education and much more. In addition to onsite and remote services, Arizona Computer Guru provides security auditing & penetration testing, offsite hosting of mission-critical data and backups, and a full suite of website services including design, development, SEO and marketing. No matter what angle your technology problem comes from, we're here to help.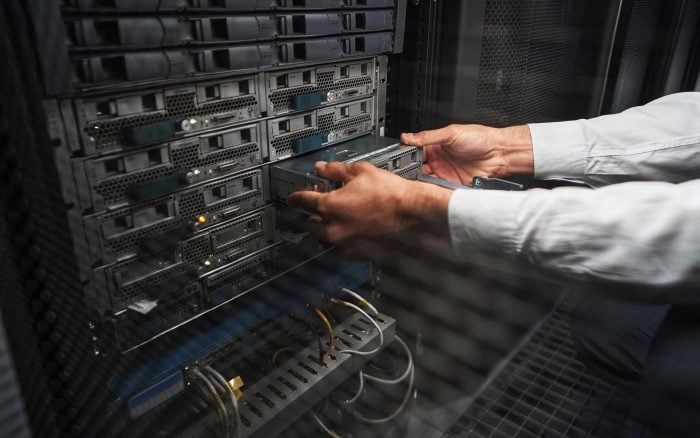 For more than two decades, our team has honed our ability to provide outstanding managed IT service for businesses in the Tucson area. We've worked with businesses of all shapes and sizes, from small startups to large corporations, and we've handled just about every IT problem there is over the course of those years. We're confident that we have the skills and the knowledge to not only solve your existing computer problems, but improve the workflow of your business with better technology. Once you've seen the difference, we're confident you'll never want to go back to the frustrating world of solving computer problems and trying to run a business at the same time.
These skills and knowledge sets are ready to be turned loose upon your business, to cover all aspects of your IT and technology needs. We're excited to bring that compendium of experience to your business, and show you the reasons so many Tucson businesses already rely on Arizona Computer Guru's Managed IT Tucson services. Give us a call at 520.304.8300 to discuss your needs as well as schedule your free Managed IT Tucson consultation.
Read More: Managed IT Services
The Managed IT Service Tucson Businesses Need To Succeed
More than anything else, our goal is to help your business succeed. We believe that when more businesses in our home of Tucson succeed, not only will our own business do better as a result, but our community will flourish. Because of this, we love working with small businesses to provide the managed IT services they need to grow and expand their business, taking it to the next level with the aid of improved technology.
Customizable Services To Fit Your Needs
At Arizona Computer Guru, our motto is "any system, any problem solved", and we really mean it. We're one of the only Managed IT providers in Tucson who services ALL systems – everything from Windows and Mac to Linux and other operating systems. We work on servers, workstations, laptops, and much more. If no one else can solve your problem, Arizona Computer Guru most likely can. Whether you need a one-time fix or desire an ongoing relationship to ensure the security and function of your technology in the long term, Arizona Computer Guru is ready to work with you as your go-to Managed IT Tucson provider.
Contact Arizona Computer Guru for Managed IT Service
If you would like to schedule a free consultation, we encourage you to give us a call at 520.304.8300. We'll schedule a free consultation at your location to discuss your needs in-depth, as well as the solutions Arizona Computer Guru can provide. You can also use the button below to contact us via email. We look forward to hearing from you!